GROHE ICON 3D. Creating the impossible.
Creating the impossible with the GROHE Icon 3D printed faucet
Imagine a faucet that redefines everything you previously thought possible. A 3D printed faucet, born of the latest technology. Offering the superlative function you would expect from GROHE, but presented in a silhouette at once iconic and astounding. Where all the usual rules of design and manufacturing have been suspended. A 3D printed faucet of dazzling precision, lightness and modern elegance.
With the GROHE Icon 3D collection, Allure Brilliant Icon 3D and Atrio Icon 3D, the impossible becomes cutting-edge reality. By embracing the still-emerging technology of 3D metal-printing, GROHE's designers and engineers are pushing the boundaries of how a faucet is made. The GROHE Icon 3D printed faucet takes the future of the faucet to exciting new places.
With the reinterpretation of the Atrio and Allure Brilliant lines by incorporating the Icon 3D design, GROHE takes product design and the joy of water to a whole new level. Michael Seum, Vice President Design at GROHE AG, emphasizes: "At GROHE, we believe that something completely new needs a bold vision. What is possible or not possible becomes a question of perspective. With GROHE Icon 3D we are opening up a completely new way of thinking about product design in the future. We overcome boundaries by using 3D metal-printing to create products that at first appear impossible. This production method offers the option to design faucets in small quantities according to the wishes of our customers. There are no limits set for individual personalisation."
Thomas Fuhr, Executive Director Operations GROHE AG, adds: "In order to be a pioneer in the industry and to further expand our technology leadership, we invest heavily not only in research and development, but also in innovative manufacturing processes in our plants. With 3D metal-printing, we are ringing in a new era in production which is made in Germany. We focus on our core business and use our faucets to cover the entire value chain, clearly distinguishing us from our competitors. Essential to us is that we retain our proven GROHE quality and translate it into a 3D-metal-printed product. For this, we have developed our own process, whose magic lies in the powder, a unique formula for the granules that we make."
Overcoming Boundaries: Water as a Visual Experience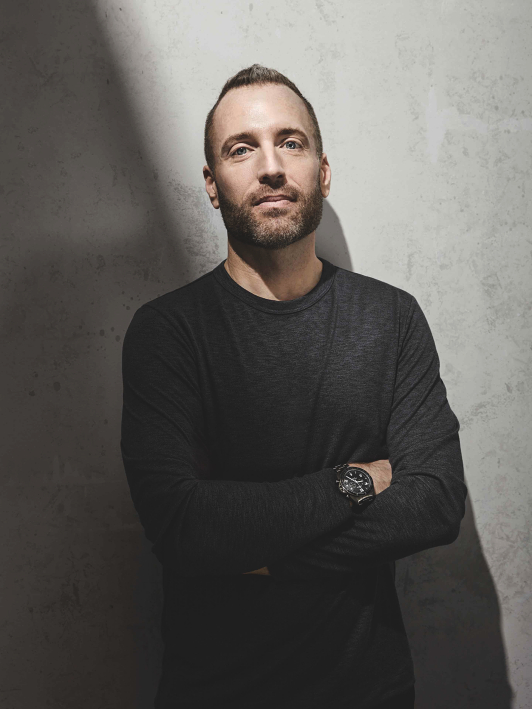 "The impossible begins with the belief that you can do it," says Michael Seum, GROHE's Vice President of Design. Seum has led GROHE's world-renowned in-house design team in this ground-breaking 3D printed faucet project. Tasked with applying the latest 3D metal-printing technology to GROHE faucets, Seum immediately saw the potential to do something dramatically different to any existing faucet designs.
The GROHE Design Studio has completely reimagined two of GROHE's most iconic and architectural existing faucet designs – the pure, clean-lined Atrio and the diamond-inspired multi-faceted Allure Brilliant. "We tried to capture the intent of the original designs, but to also bring a little bit of magic," says Seum. Designers and engineers worked tirelessly together to pare back the design, creating a 3D printed faucet that is so light it makes you question how it can work at all.
"When you look at it in profile it appears almost like a traditional faucet," Seum explains. "It's not until you look at it from the front that you see its silhouette. You cannot believe how thin it is, you cannot imagine where the water comes from."
This response of delight and surprise is the magic Seum sought to create. With it GROHE has changed what is possible in a faucet. "It's not so much an evolution: it's a revolution," Seum says. With the dramatically different Icon 3D printed faucets, the impossible is brought vividly to life.
Cutting-edge Digital Technology Meets Craftsmanship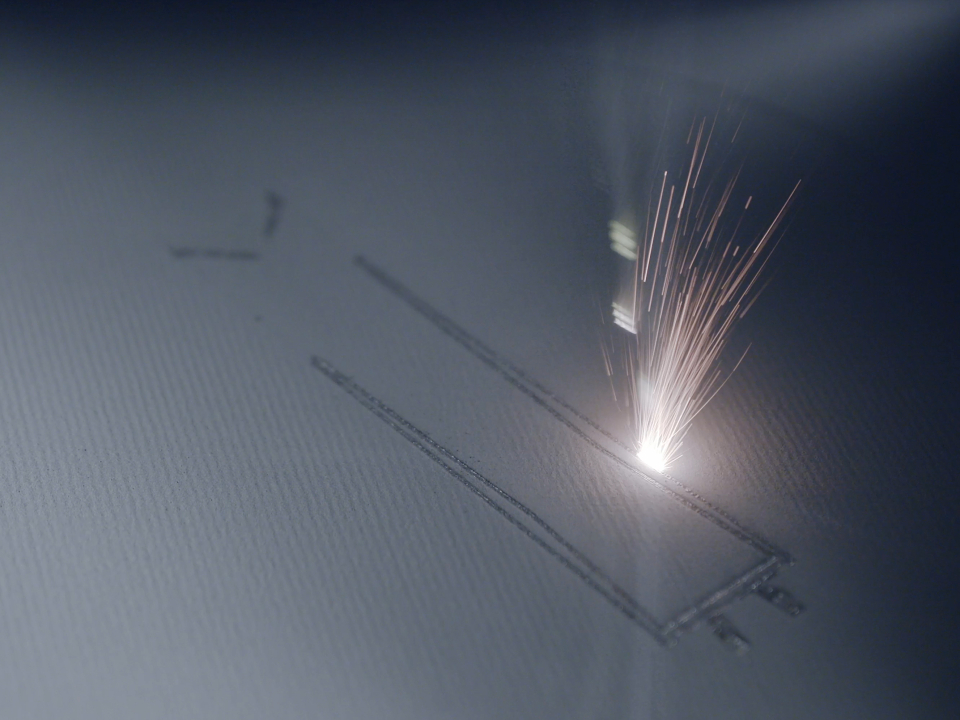 GROHE's 3D metal-printing process makes virtually any geometry possible and invites you to rediscover materiality: By reducing the shapes to their essentials, the corrosion-resistant steel used as a raw and at the same time highly castable material also comes to the fore in the final product.
The ultra-thin walls of the GROHE Atrio Icon 3D and the hollow interior in the familiar silhouette of GROHE Allure Brilliant make the water flow look like a magical, optical illusion. The faucets of the two lines thus become an aesthetic highlight, available in a brushed raw steel finish.
Icon 3D combines state-of-the-art digital technology with hand-crafted, proven GROHE quality. The components are produced by printing metal, using a powder bed laser melting process. Each component for the faucet consists of approximately 4,700 layers that are each 0.06 millimetres thick, providing it with forging strength. After printing, the component is mechanically treated on a CNC milling machine, followed by a manual grinding and fine brushing procedure as the last step of the finish. The elaborate process defines the exclusivity of the Icon 3D series: Each product is unique; the edition of the collection is limited to a few pieces per year. GROHE Icon 3D will be available on request as an exclusive piece for the bathroom.
PRODUCT RANGE
From Design to 3D Printed Faucet